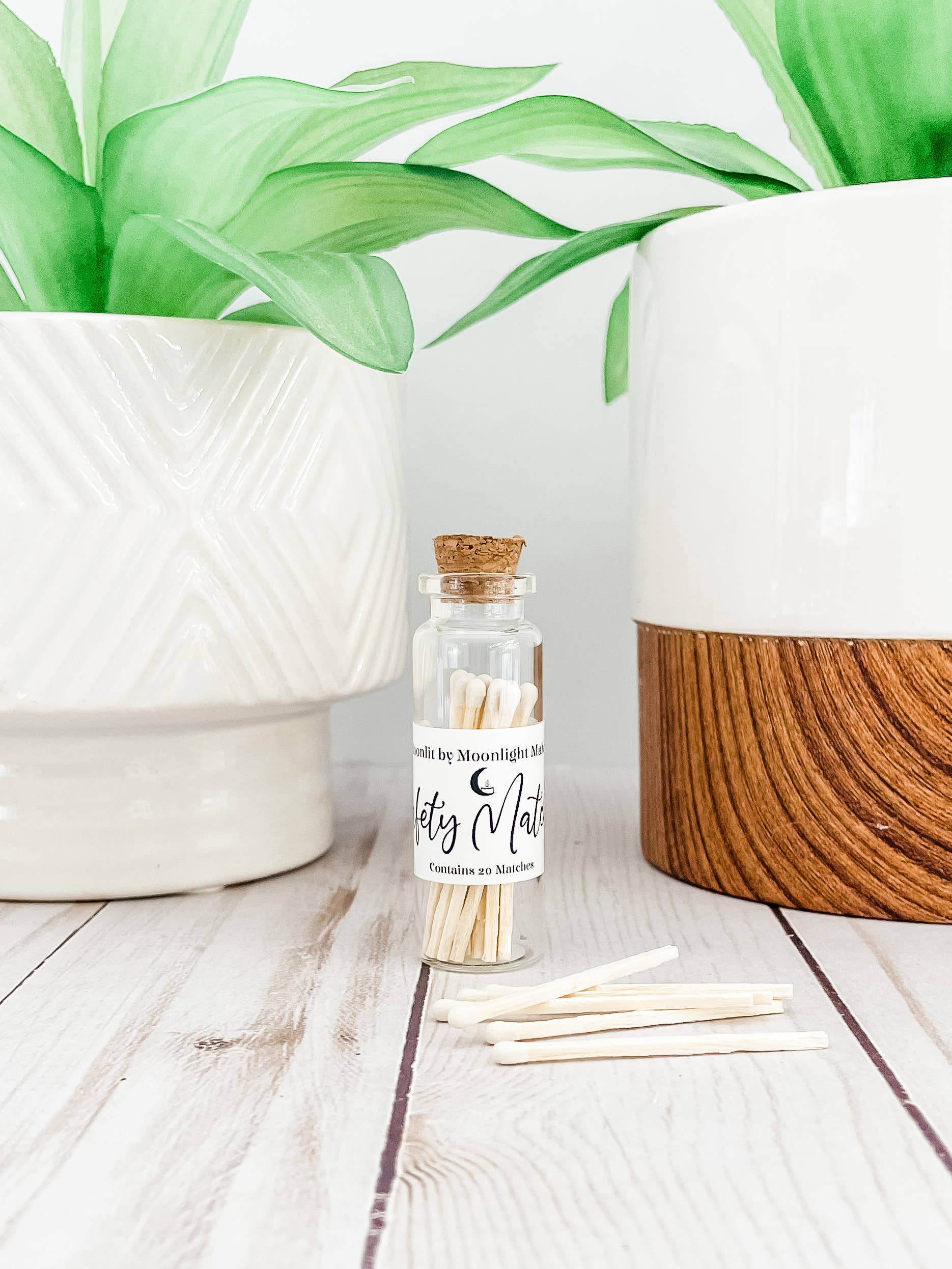 White Apothecary Matches (Striker on the Base) - Safety Matches
ELEGANT GLASS JAR:
This glass jar works great to store and strike your colorful matches. These come in 2 different sizes:
- 2.7.5" x 0.8" (Set of 20 matches)
- 3" x 1.25" (Set of 50 matches)
EASY TO USE:
Simply strike the match to the bottom of the jar and your match will ignite. These matches are 1.88" tall.
PERFECT SMALL GIFT:
This matchstick holder makes a great christmas, wedding, valentine's day, or housewarming gift, plus many more occasions. Light your candles or incense with these fun matches.
KEYWORDS:
Matchstick, matches, fun, cute gift, housewarming, home, wedding favor, party, colorful, bright, lighter, matchstick striker, love, incense lighter, candle accessory, candles, glass jar, matchstick holder