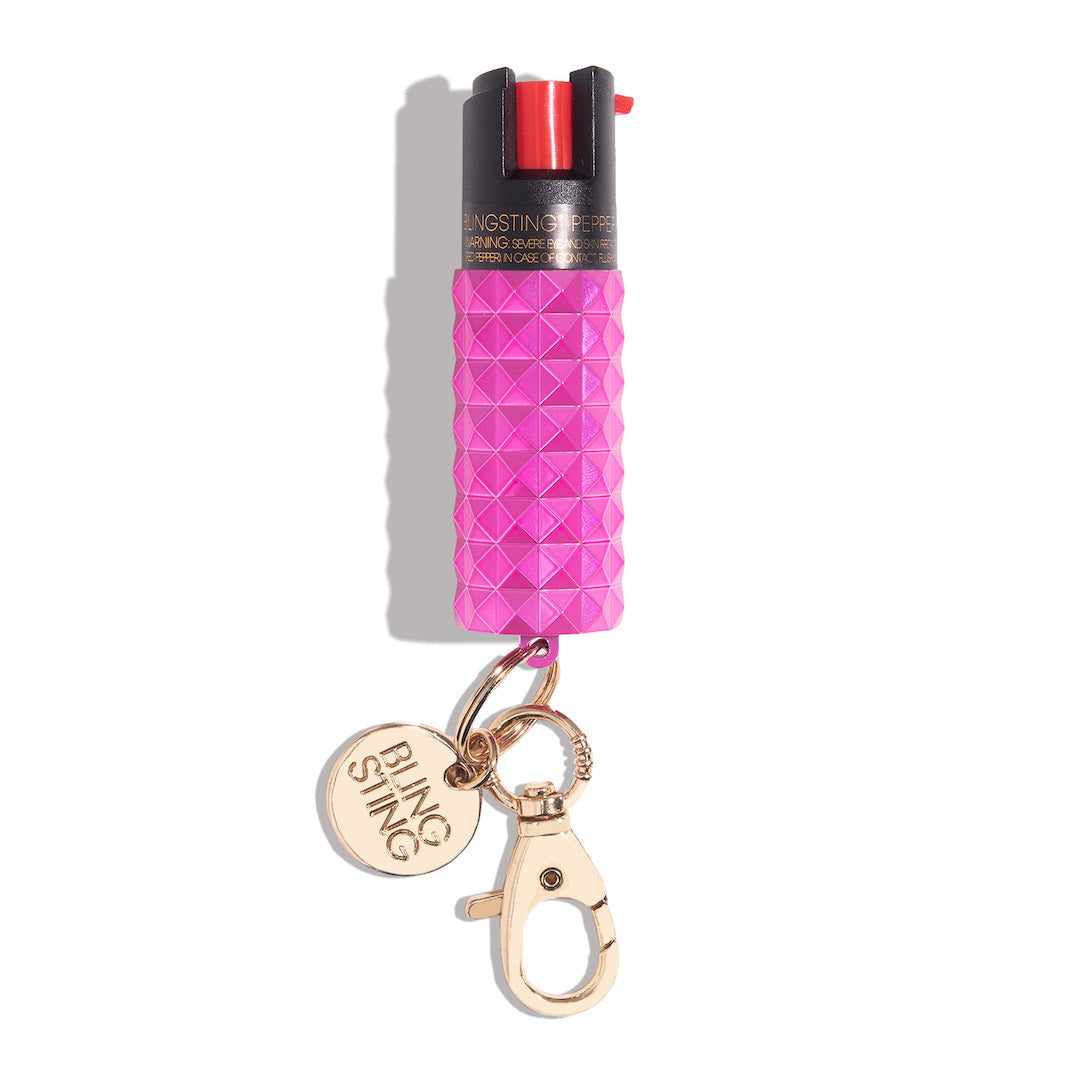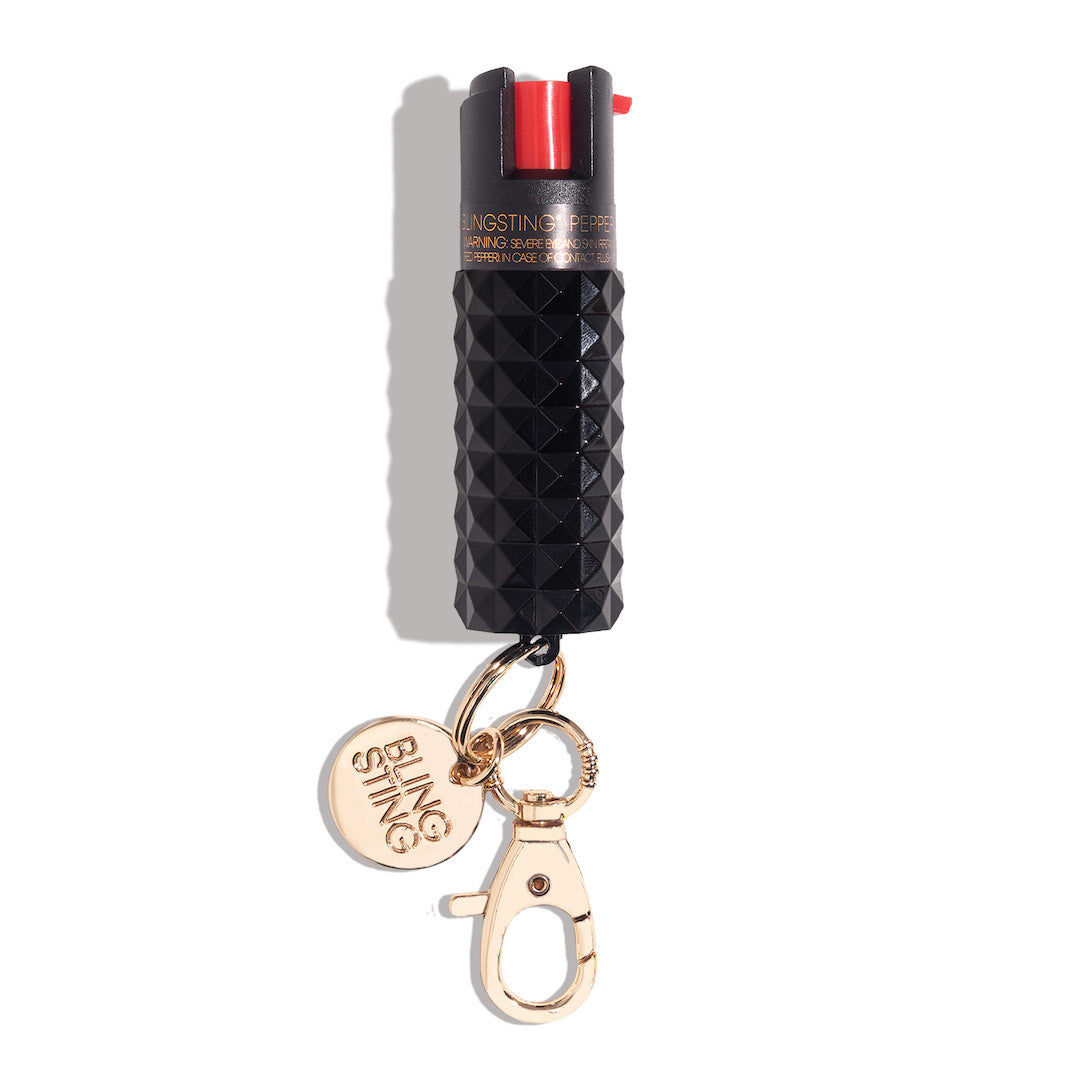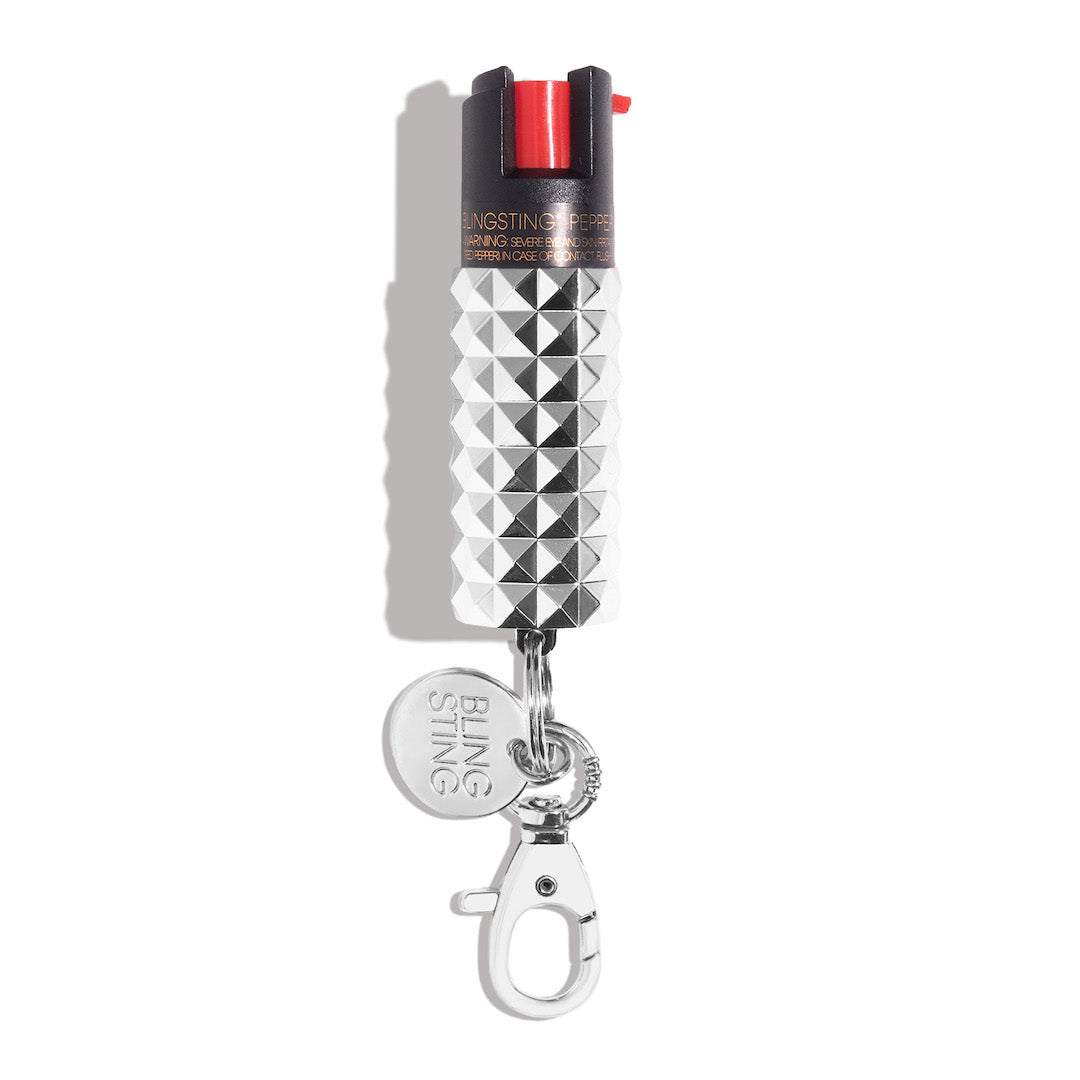 Girls love to carry BLINGSTING. Pepper spray is non-lethal personal protection trusted for self-defense.
1/2 ounce pepper spray with ultra-violet dye to mark attackers.

Maximum strength formulation; lab tested & verified as one of the highest concentrations in the category.

1.4 % major capsaicinoids (MC), 10% OC concentration, 2MM Scoville heat units (SHU).

Hold, point and spray a direct stream up to 12-feet (12-15 shot-bursts per canister.)

Dad approved, but not your dad's pepper spray!
Shipping restrictions apply to NY, MA, DC, HI, and AK.