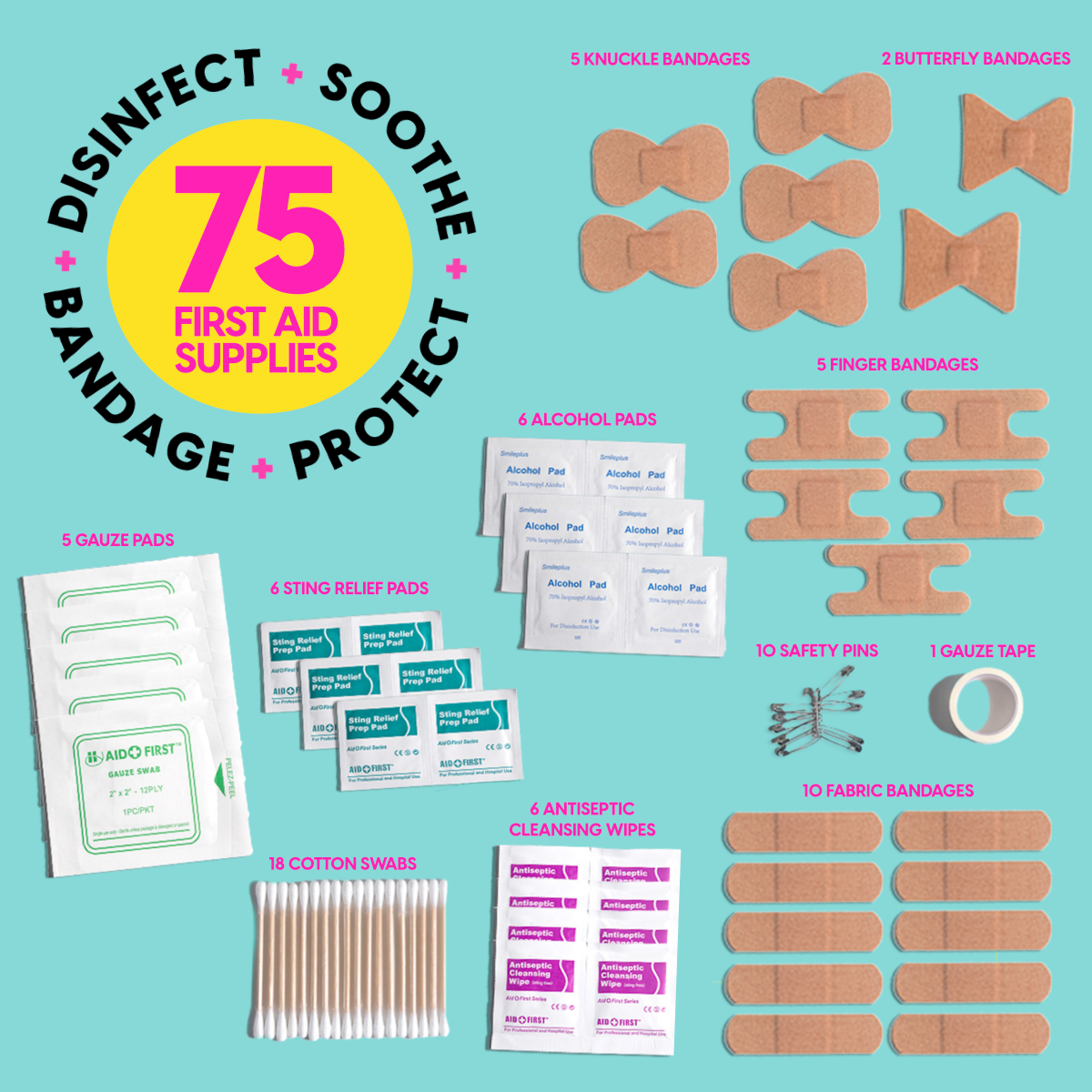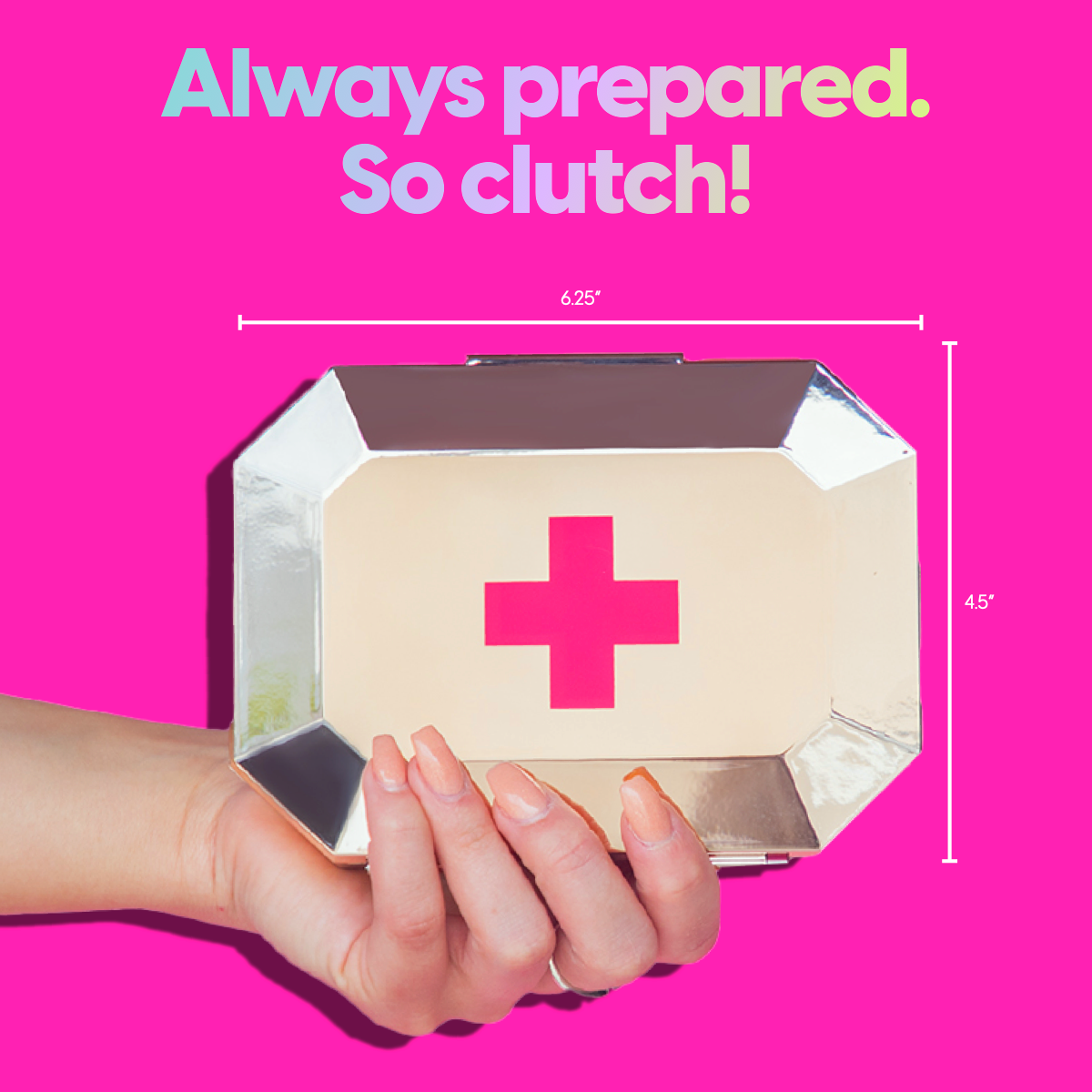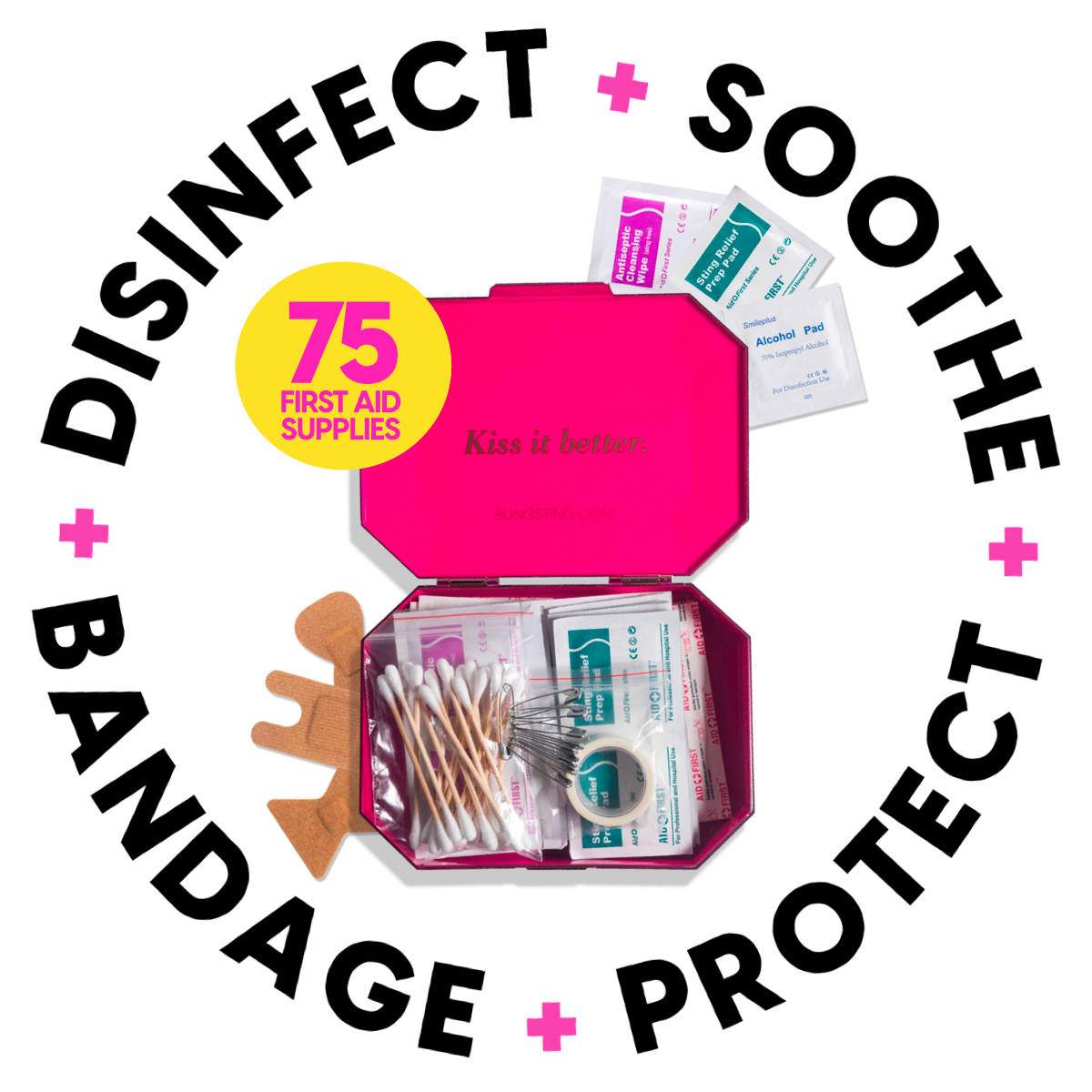 Bling Sting First Aid Clutch
Disinfect it. Soothe it. Wipe it. Swab it. Wrap it. Protect it. This gemstone-inspired First Aid Kit is the ultimate accessory for all your minor injury and emergency needs. With 75 essential rescue supplies, it's perfect for the kids, family, home, car, dorm, or travel. The kit contains antiseptic cleansing wipes, sting relief pads, alcohol pads, safety pins, cotton swabs, fabric bandages, knuckle bandages, finger bandages, butterfly bandages, gauze pads, and gauze tape.
The hard metallic rose gold travel case is stylish and durable, ensuring that your first-aid essentials are protected and easily accessible wherever you go. It's the perfect size for your purse, backpack, glove box, or suitcase, making it a must-have for all your adventures. Plus, it's versatile enough to double as a case for your makeup, toiletries, or anything else you need on the go.
Whether commuting, running errands, or packing for a summer holiday, Blingsting's First Aid Kit has got you covered. It's time to live your best life, and with this kit by your side, you'll be prepared for anything life throws your way!