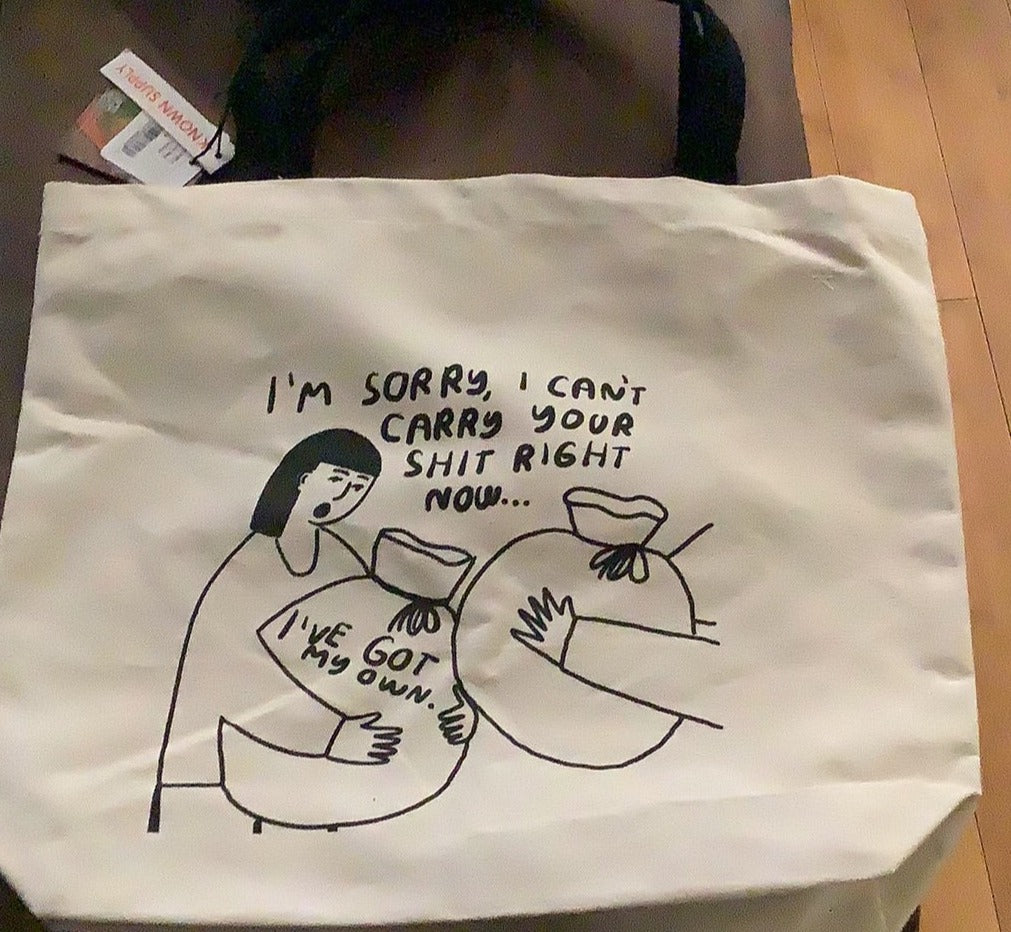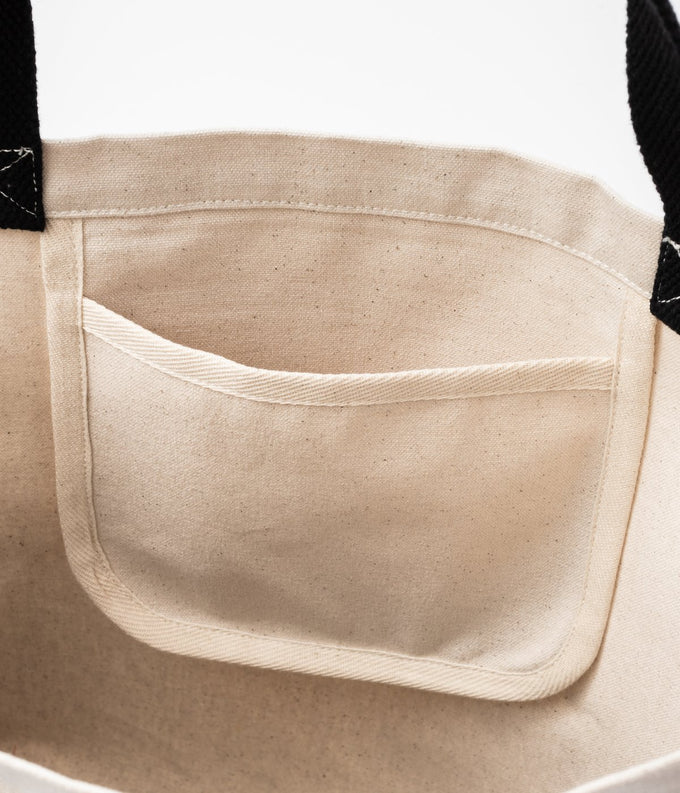 We have the ideal tote for your daily use! It's made from a durable 14 oz. cotton canvas and completed with sturdy webbing.100% organic cotton tote with water based ink print that says it all.
Fair Trade Certified from India

100% Organic Cotton
Heavy-Weight 14 Oz. Cotton Canvas
Sturdy 1.25" Cotton Webbing Handles
Inside Pocket
Length: 15", Width: 18", Depth: 6"
Perfect for any thing you may need to carry all your S#*t in