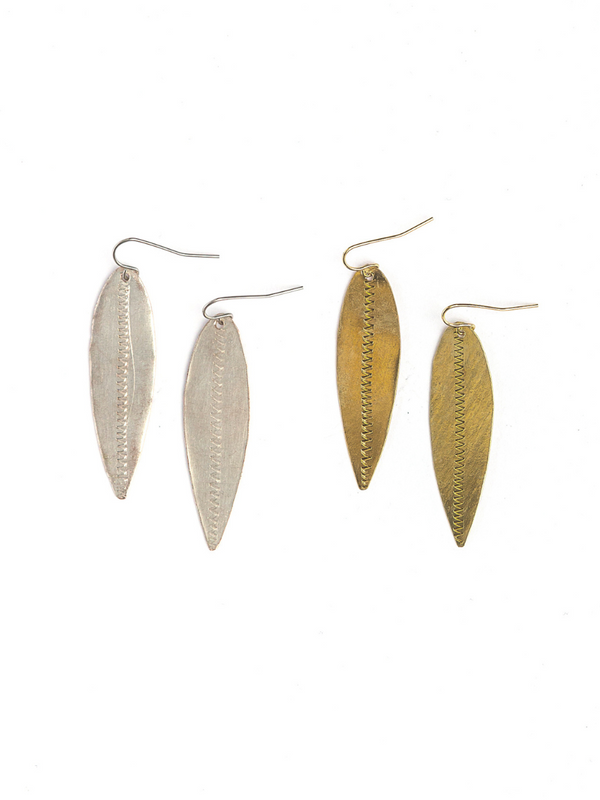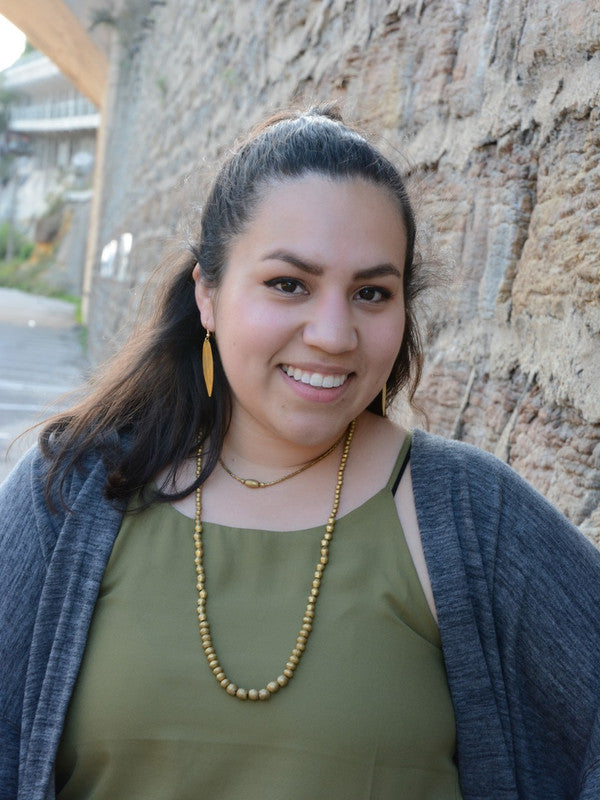 These earrings are a funky addition to any wardrobe. Pair them with a casual, comfy outfit to step up your look or with a romantic dress and heels. Either way, these earrings will pull together your whole ensemble!
Made from recycled bullet casings by women in Ethiopia. 
This jewelry is made from 100% brass or silver-plated recycled bullet casings. Nickel-free. Earrings measure 2" long and .5" wide.