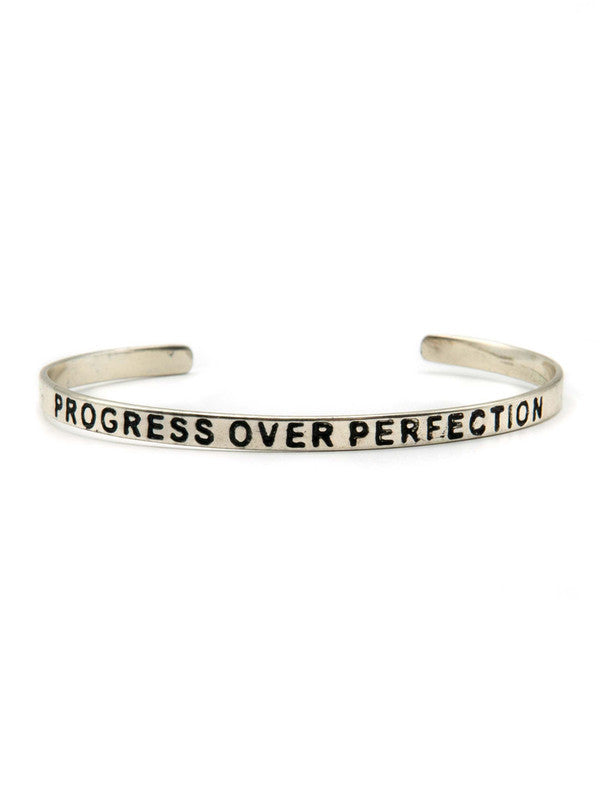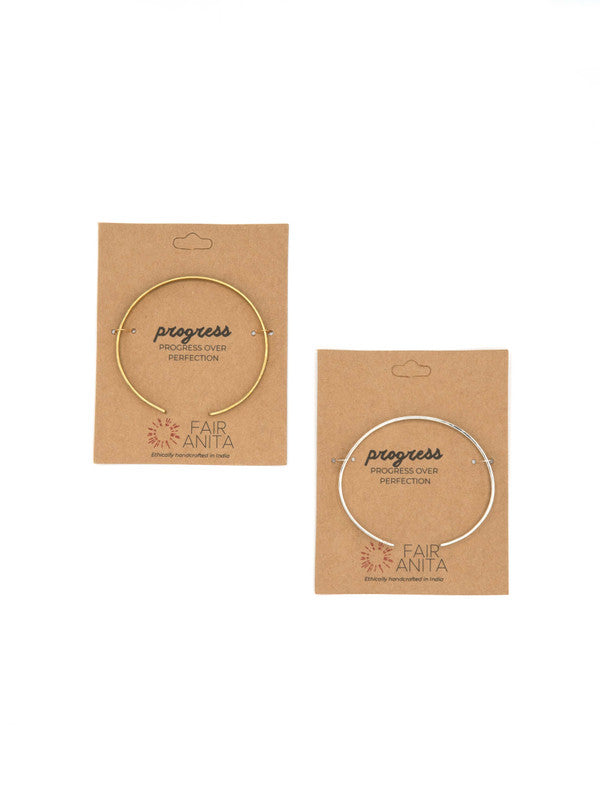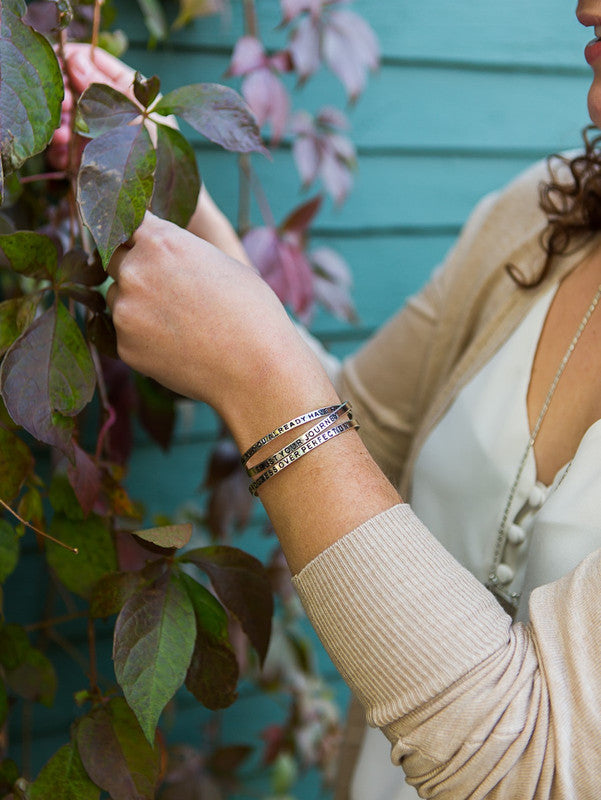 Progress Over Perfection Cuff
This dainty bracelet reminds us that it is not perfection that counts, but the little steps we make along the way. Our progress over perfection bracelet is a daily staple when working towards your goals. 
Made fair trade by women in India from brass-plated or silver-plated metal, nickel-free. Made from recycled metals. Adjustable. Quote reads "progress over perfection."