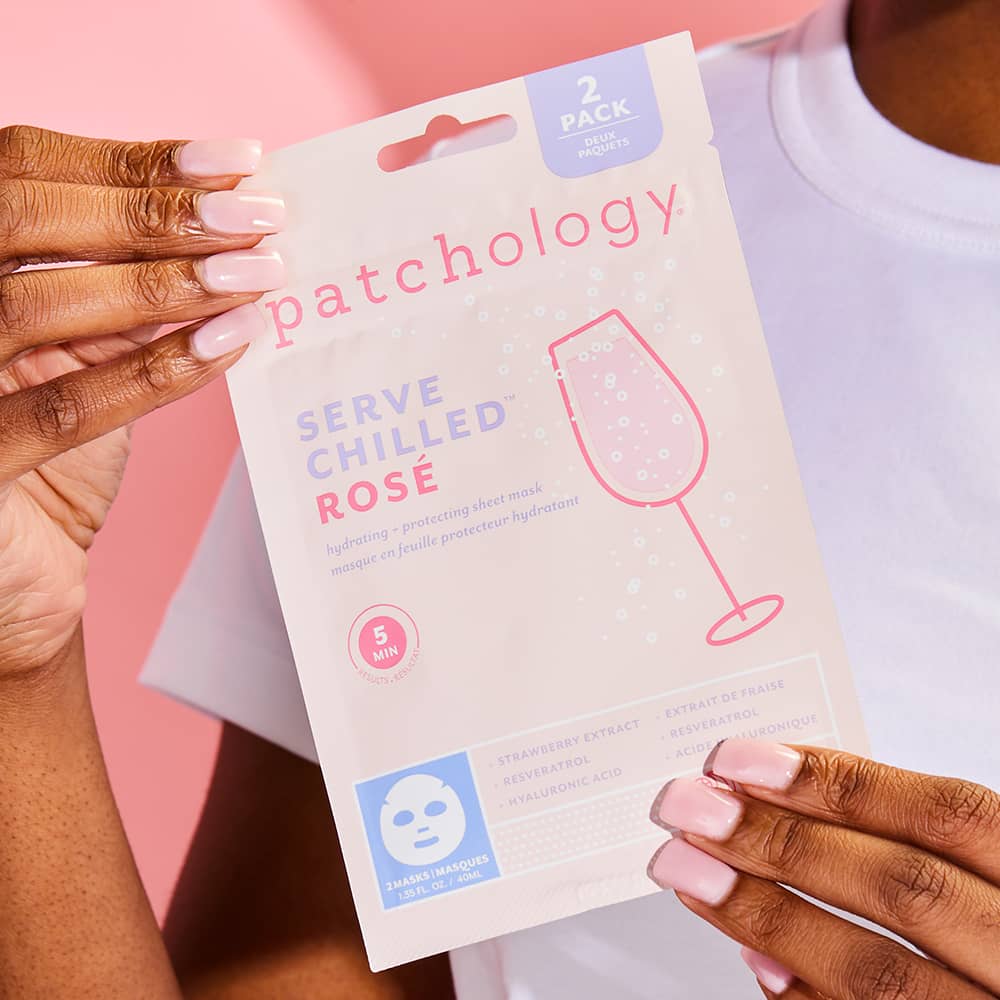 Rose All Day Face MAsk - 2 pack
Chillax with Our Serve Chilled Rosé Sheet Mask
Experience the refreshing and rejuvenating power of our Rosé Sheet Mask, designed to be served chilled for an indulgent 10-minute treat. Infused with a carefully selected blend of luxurious ingredients, this mask is formulated to nourish and revitalize your skin, giving you a radiant and youthful complexion.

Key Ingredients
Strawberry Extract
Packed with vitamin C and folic acid, Strawberry Extract is a natural powerhouse that helps protect your skin from harmful free radicals. Its gentle yet effective properties also work to soften and smooth your skin, leaving it feeling velvety and supple.
Resveratrol
Derived from grapes, Resveratrol is a potent antioxidant that offers remarkable skincare benefits. It aids in protecting your skin against environmental stressors while soothing inflammation, providing a calming effect. Let your skin unwind and experience the tranquility of a revitalized complexion.