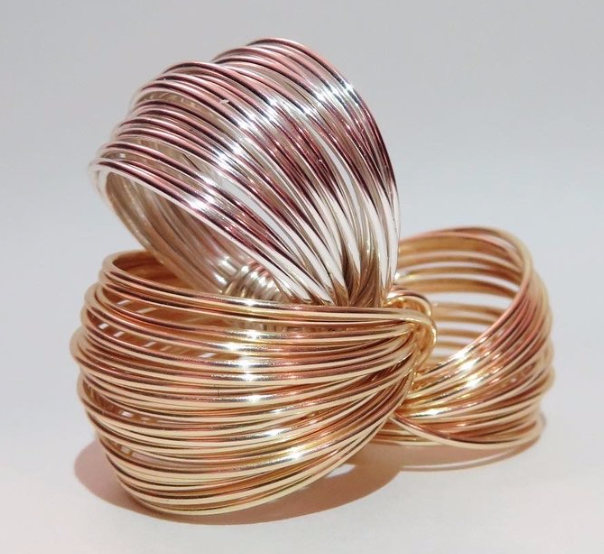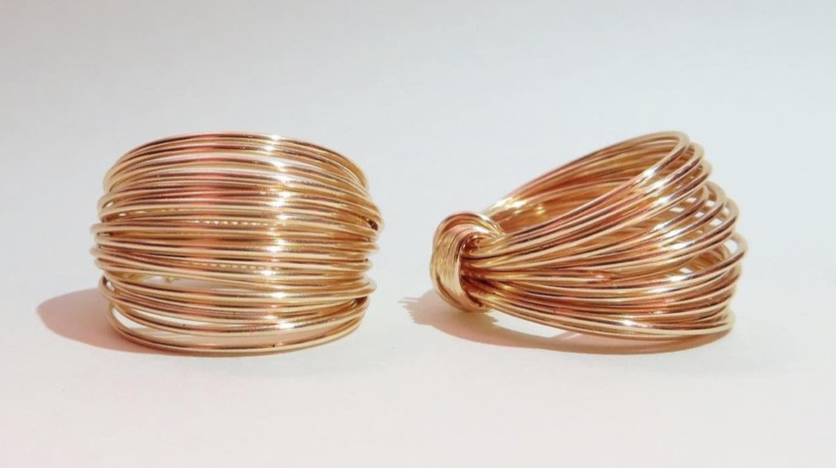 Boutique Suarez Signature Wire Rings
The Boutique Suarez Signature rings will immediately announce to the world that you are a free thinker and spirit! Decidedly different from all other rings, these elegant, multi-band beauties come in gorgeous shades of silver, gold or rose gold. Choose your favorite metal or wear them all at once to embrace your uniquely colorful personality!
Beautiful curves with metal to create a unique one of a kind piece of jewelry. Each ring will be unique to itself and will be handmade by Erin Suarez and her husband. 
This ring is perfect for an everyday ring or any special occasion and looks great on the pointer, middle or ring finger!
Available in size 7,8 and 9 
The Metal used is Copper and Brass with a Tarnish Resistant Coating.