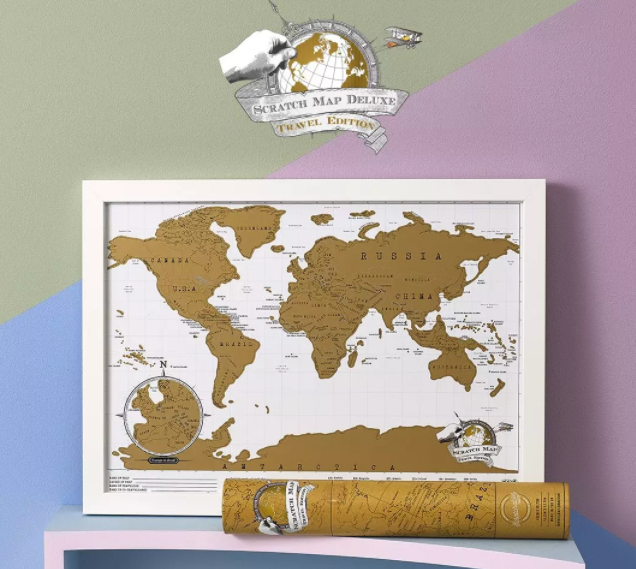 The World Scratch Off Map
The Scratch Map Travel Edition™ map is the ideal way to keep a tally of where you've been on your travels. Flip the map over and you have even more glorious things to fill in, map out and stick on. The reverse side of the Travel Edition map has a plain white map to allow you the opportunity to plot your route.
You can also paste an image of yourself in the 'before' box and then 'after' – the perfect way to chart the progression of your tan! The Travel Edition map's smaller scale and protective tube makes it the ideal size to slip into your luggage and take with you on your travels.